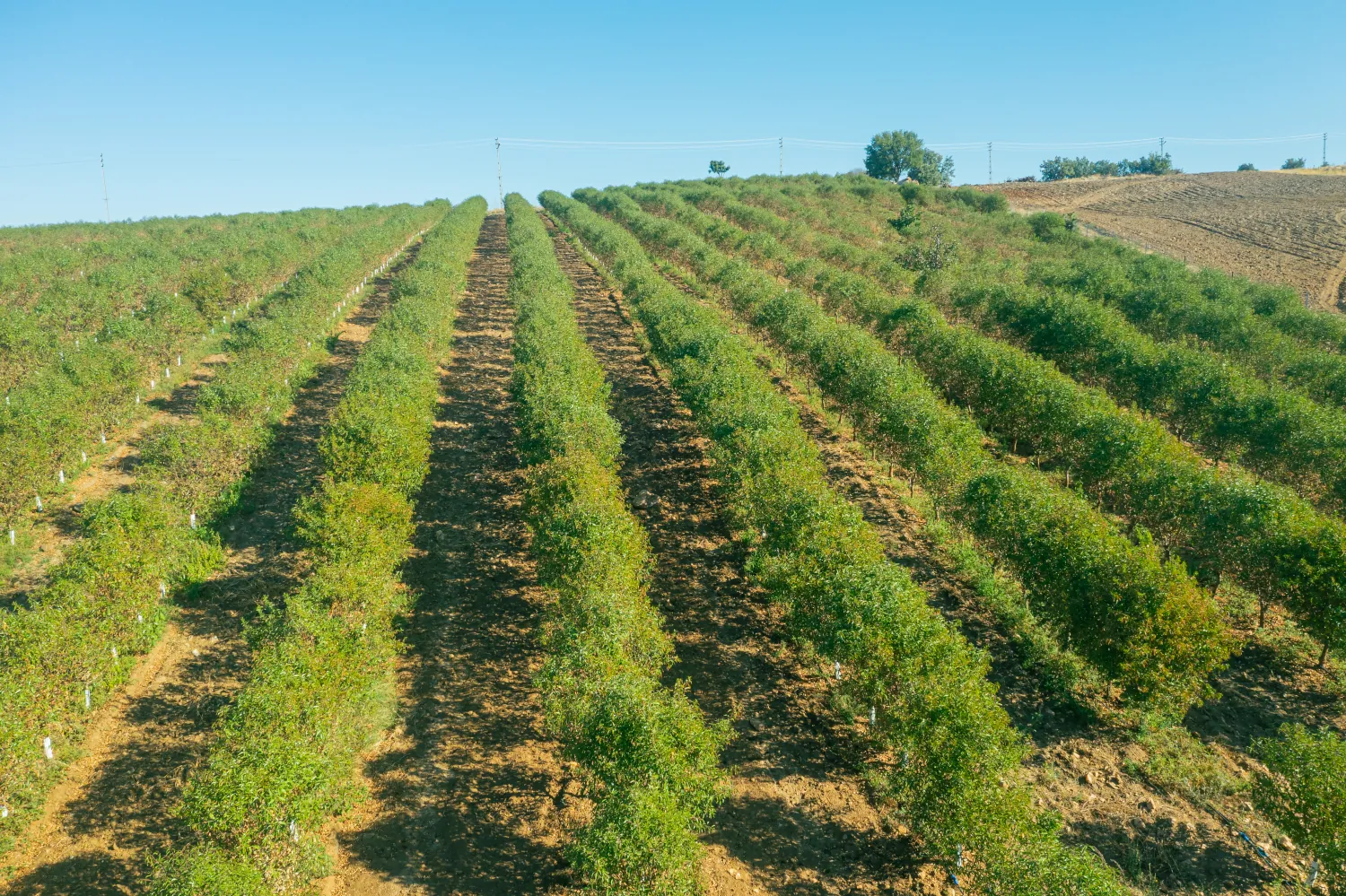 The Evolving Shape of Modern Investing
Data is becoming the new form of currency in the era we live in. So naturally, this impacts the financial services sector. It gives the typical investor greater access to information than ever before and allows them to use that knowledge to make decisions about their money in entirely new ways. As a result, opportunities for investors are greater than ever; industries previously unavailable to the average investor are now accessible with exciting new investment types. A self-managed, democratic investment strategy representing each investor's circumstances is becoming increasingly popular in modern investing. At Invest4Land, we provide our clients with a door to the world of modern investing with opportunities for agriculture investment in Turkey. Let's explore the shifting landscape of modern investing together. 
Influences on Modern Investing
Historically, finding reliable information on publicly traded companies outside the annual and quarterly reports took a lot of work. However, the sheer pace and volume of data we have access to today have transformed modern investing. The modern investor has many options and simple access to a wealth of resources which is a big win. Additionally, advertising has assisted in acquainting investors with a more extensive selection of today's alternative investments and instruments. Modern investors can perform more of their own financial research and acquire advice from a broader spectrum of sources than just industry specialists, which allows them to maintain control over their funds. Today's investors feel more secure in their decisions and find confidence in the flow of information. The challenge is striking the correct balance between absorbing and putting knowledge into practice.
Foreign Investment is on the Rise

Achieving geographical diversification is now just as crucial as achieving asset class diversification. As a result, overseas investing is starting to take center stage in modern investing. Investors are considering large-scale international prospects as globalization continues to make the world appear smaller. In addition, younger high-net-worth individuals are significantly more enthusiastic about foreign investment, as evidenced by a recent survey from RBC Wealth Management and The Economist Intelligence Unit, which found that 72% of them have some foreign investments compared to only 50% of the older Baby Boomer generation.
First, there is the chance to invest in cutting-edge international businesses that offer a range of alternative investments. Second, by generating better returns while lowering overall portfolio risk through diversification, investors can improve the risk-adjusted returns of their portfolio. Thirdly, investors with debts denominated in foreign currencies might reduce the risk of currency depreciation by increasing their exposure to foreign investments. Finally, there can be some unexpected benefits to foreign investing too. Take our opportunity for investment in Turkey as an example. When you buy a farm in Turkey through Invest4Land, you can gain citizenship by investment in Turkey and have a second passport that allows you unrestricted entry into the country where you invested.
ESG Sustainable Investment
Investors today aren't just focused on maximizing returns and lowering risk. Instead, they want to back causes that have an extraordinary societal impact, including combating climate change, reducing inequality, or addressing humanitarian catastrophes like the conflict in Ukraine. Modern investors choose to invest differently by prioritizing ecological and socially responsible practices.
Since barely ten years ago, the need for sustainable investments has increased substantially. As a result, ESG investments have taken up considerable space in modern investing and encouraged companies to implement sustainable practices. The importance of environmental, social, and governance (ESG) investing is evident from the projected value of sustainable investments. Experts estimate that by the middle of 2022, there will be $2.5 trillion worth of global ESG assets, and more than 90% of S&P 500 corporations will have produced an ESG report.
The significant uptake in signatories to the United Nations' Principles for Responsible investment program further highlights the boom in sustainable investing. Sixty-three committed investment firms totaling $6.5 trillion in assets under management joined the organization when it was launched in 2006. By 2018, this number had increased to 1,715 investment firms, with $81.7 trillion in AUM. Moreover, with 464 new companies joining, the number of signatories in the United States climbed by a little over 20% in 2019.
Alternative Investments at the Forefront of Modern Investing
The average investor today knows more about alternatives to stocks, bonds, and term deposits. Yet, until recently, most alternative assets were out of reach for regular investors. For some, it was a lack of funds; for others, it was a lack of legislation that limited crowdfunding prospects. However, alternative investments are now considerably more accessible to regular investors thanks to new trends and regulatory reforms. 
Agriculture investment frequently falls under the "alternative investment" bracket and offers many advantages. Investments in farmland can offer similar inflation-hedging benefits to those of commodities in your portfolio. The sale of the crops produced on the agricultural property also serves as a dependable source of annual cash flow. Agricultural investment opportunities, like the walnut farms in Turkey that Invest4Land is offering, are categorized explicitly as alternative investments. Such agricultural real estate can generate an operating cash flow that provides consistent passive income and increases the value of the land. The need for food will always exist because agriculture is necessary for living. Aside from that, purchasing land has never been simpler owing to farmland investment companies like Invest4Land.
Invest4Land Values Ecosystem Services

Innovation has enabled investors to build model investment portfolios that effectively balance their risk-return requirements in modern investing. In these tumultuous times, it seems that the sophisticated investor mindset is shifting more and more toward the idea of core "asset allocation-based" portfolios, which are stable and managed for the long term, balanced alongside tactical allocation with well-thought-out investment opportunities.
Are you attempting to diversify your investment holdings in accordance with modern investing principles and add assets with long-term capital growth fueled by the fundamental law of supply and demand? Then, all you need to do is make an investment in Turkey with our profitable agricultural investment opportunities. We at Invest4Land set out to make purchasing farmland simple, transparent, and approachable. We want to make it straightforward for investors to invest in agriculture and access this special asset class. So, if you're ready to invest in Turkey and diversify your portfolio with an agriculture investment, get in touch with our team of professional advisors and start your voyage today.
Concept Investment Construction Industry and Trade Ltd. Sti. All rights of this content prepared by ("API Group") belong to API Group. These rights are protected and the partial or complete copying, reproduction, distribution, processing or use of the content in any way without permission and without reference will result in legal and criminal liability of individuals.