Minimum Land Size: Foreign investors can engage with Türkiye's opportunities by acquiring a minimum land size of 10,000 square meters. This canvas provides ample room for growth and diversification.

Minimum Investment Amount: A minimum investment of $7.9 per square meter. With this, you're entering a landscape of possibility, primed for returns and growth.

Start Chat
Investing in Türkiye: Unveiling a World of Potential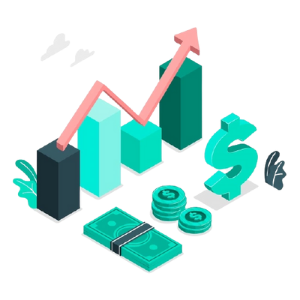 Your investment journey extends beyond financial gains; it's an invitation to be part of a nation that blends heritage, innovation, and potential. By investing, you align with Türkiye's vision for progress and prosperity.

Embrace Türkiye's investment opportunities to enhance your financial portfolio and forge a connection with a nation rich in culture, history, and potential. Your investment transcends numbers, a step toward building bridges between possibilities and growth.
What's Included in the Price?
When you invest in our managed Almond and Walnut Farmlands, you're securing a tangible asset and embracing a comprehensive package designed for success. Here's what the price includes:
Freehold Ownership
Your investment provides you with freehold ownership, ensuring that the land you acquire is truly yours to manage and grow.
Water Infrastructure
The heart of agriculture lies in water access. Your investment is fortified with either water drilling or water canal systems, ensuring that your crops have the sustenance they need to thrive.
Standard Assets
Our commitment to value extends to the assets present on the farmland. From thriving paradox trees to meticulously implemented digital water irrigation and fertilization systems, every element is optimized for growth and yield.
Water Pool and Storage
A water pool is a reservoir of opportunity, enhancing your irrigation capabilities. Storage facilities are in place to support efficient operations and yield management.
Security and Surveillance
Security fences and cameras are integral components of your investment. These measures offer protection and peace of mind, ensuring your investment is secure and well-monitored.
Labor House
A labor house contributes to a comprehensive operational framework, ensuring that the human resources required for your investment are supported.
Efficient Energy Solutions
Whether through an electricity grid connection or solar panels, energy solutions are in place to support your operations seamlessly.
Dedicated Factories
Your investment journey extends beyond cultivation; dedicated factories maximize returns from your harvest, transforming it into valuable products for the market.
Get in touch
We are here to answer any question you may have. Feel free to reach via contact form.
Barbaros Mah. Çiğdem Sok. No:1 Ağaoğlu My Office,
Ataşehir, Istanbul
Email: info@invest4land.com
Phone: +902123438274