Smart Farming- A futuristic Approach
"Artificial Intelligence" and "Smart" have become buzzwords in technological debates and our everyday lives. Smart technology has transformed all fields of innovation and provided solutions to many issues humanity has faced. For understandable reasons, the agricultural industry has embraced smart technology very recently. Digitization in sectors such as engineering or building is relatively simple, but farming is closely linked to unpredictable nature. 
Over the past few decades, farming has seen numerous technological changes that have made it more industrialized and technology-driven. This advancement has improved farmers' control over producing livestock and growing crops by using various smart agriculture tools, making it more predictable and effective. Consequently, smart farming technology has spread more widely around the globe, along with the rising consumer demand for agricultural products. As a result, the IoT market share in agriculture grew to $5.6 billion in 2020.
The Internet of Things can help almost every industry (IoT). For example, IoT in agriculture radically changes how we view the industry and provides remedies for typically laborious and time-consuming tasks. So, what exactly is a "smart farm"? The agriculture sector is evolving due to smart farming; let's explore how together.
The management of farms using advanced technologies such as IoT, robotics, drones, and AI is called "smart farming." Smart farming is employed to increase product quality and quantity while reducing the need for labor-intensive human work.
The Internet of Things (IoT) smart farming solutions is a system designed for automating agricultural operations and monitoring agricultural land with sensors (temperature, soil moisture, sunlight, crop health, etc.). This means farmers can keep an eye on the condition of their fields remotely. Smart farming aims to collect vital data that will transform how farms are managed, making it easier and more efficient to organize the supply of energy, water, livestock feed, and fertilizer.
Smart Farming Technologies

Numerous technologies are employed in the practice of smart farming. These include agricultural drones, robotics, sensors, and GPS and satellite trackers. But how do these technologies work in practice? 
Agricultural Drones
Drones are invaluable in collecting vital information that can improve farmers' responses to their crops. They have sensors that can determine whether a particular part of a field needs more water or is suffering from nutrient deficiency. They also save on labor costs as they can quickly cover a large area while being controlled remotely. Some drones are even used for seed planting and crop spraying, reducing the need for intensive human resources or heavy machinery. 
Automation in Greenhouses
Innovative greenhouse systems enable monitoring conditions and automated responses to processes inside the greenhouse, such as irrigation, to optimize the requirements and provide the healthiest environment for the crops. 
Sensors
Precision sensors in agriculture allow farmers to monitor their crops on a micro-scale. They give detailed insight into the sunlight, soil nutrients, water levels, and temperature. Farmers can use this data to make strategic decisions on how to react to a field, a row, or even an individual plant. The benefits of this precise approach mean farmers can boost the performance of fertilizers and use resources effectively.
Why do we need smart farming?
Smart and precision agriculture lower total costs by making farming practices more integrated and intelligent. They also enhance product quality and quantity, agricultural sustainability, and consumer experience. Increased control over production makes cost control more effective and significantly reduces waste. Furthermore, the risk of losing harvests decreases because of the ability to identify irregularities in crop growth, for example. Automation also increases effectiveness. Smart devices enable the simultaneous activation of numerous processes, and automated services improve product quality and volume by more effectively managing production methods.
Applications for "smart farming" are not limited to large, conventional farming operations; they could also be new drivers of change to support other prevalent or developing trends in agricultural production, like smallholder farming or organic farming. In terms of environmental concerns, smart farming can offer significant advantages, for instance, through more effective water use or optimizing inputs and treatments.
Based on a more precise and resource-efficient strategy, smart farming can achieve more efficient and sustainable agricultural production. This, in turn, will increase revenue for farmers and farming investors. However, there is excellent scope for further implementation and the growth of intelligent farming globally. Although up to 80% of USA farmers may employ SFT, only 24% do so in Europe.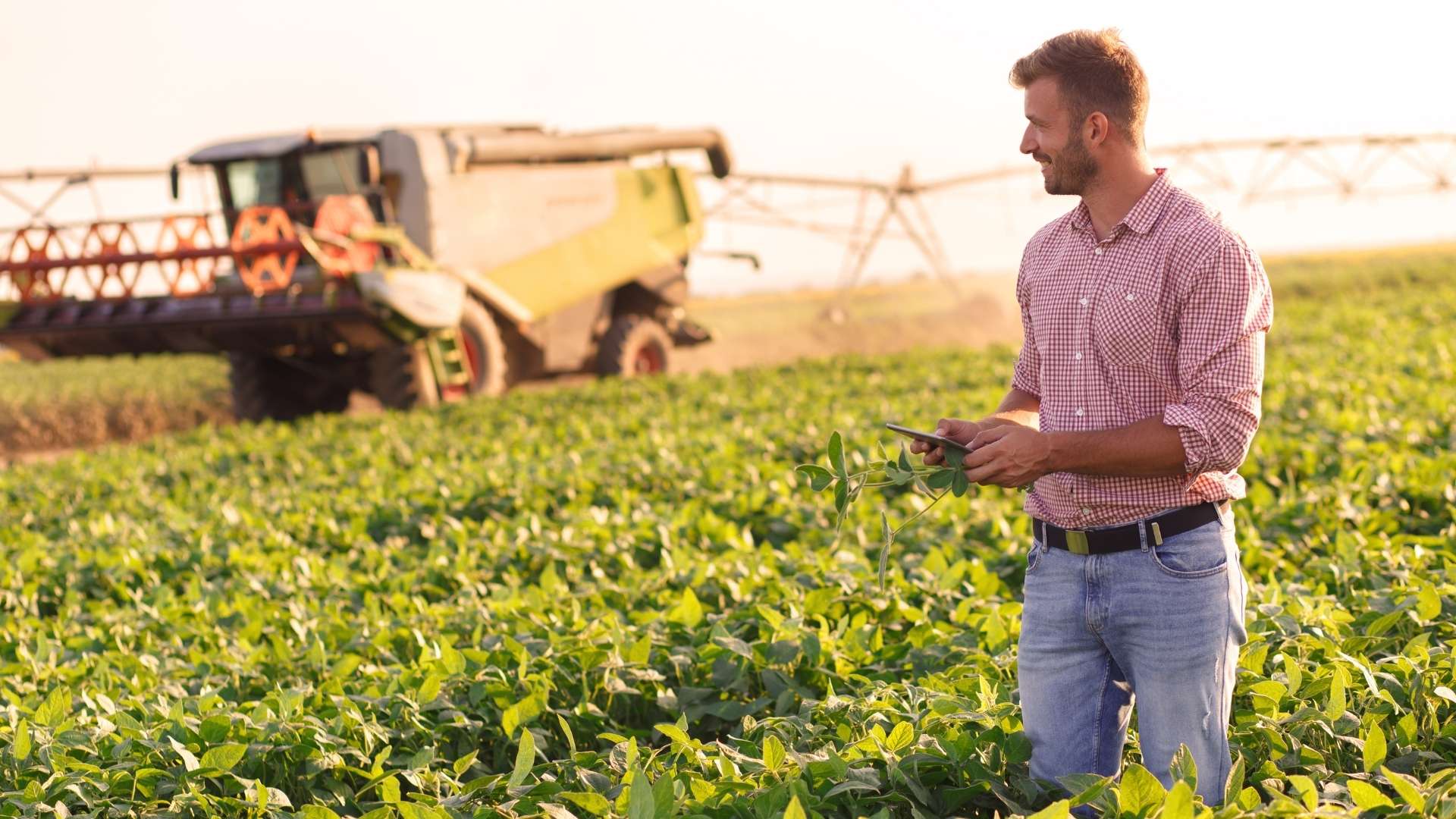 Summary

Hence, based on a more precise and resource-efficient strategy, smart farming has the potential to produce a more efficient and sustainable form of agricultural output. The ultimate goal of humanity will finally come true thanks to intelligent farms. They will provide food for our population, which might reach 9.6 billion by 2050. There is no question that farming is part of the future and in Invest4land we are one step ahead of climate change and global warming, using smart farming techniques and machinery.  We have crafted the perfect investment model for you if you want to invest in sustainable agriculture. Contact us today to become a land owner and get a high ROI.
Concept Investment Construction Industry and Trade Ltd. Sti. All rights of this content prepared by ("API Group") belong to API Group. These rights are protected and the partial or complete copying, reproduction, distribution, processing or use of the content in any way without permission and without reference will result in legal and criminal liability of individuals.