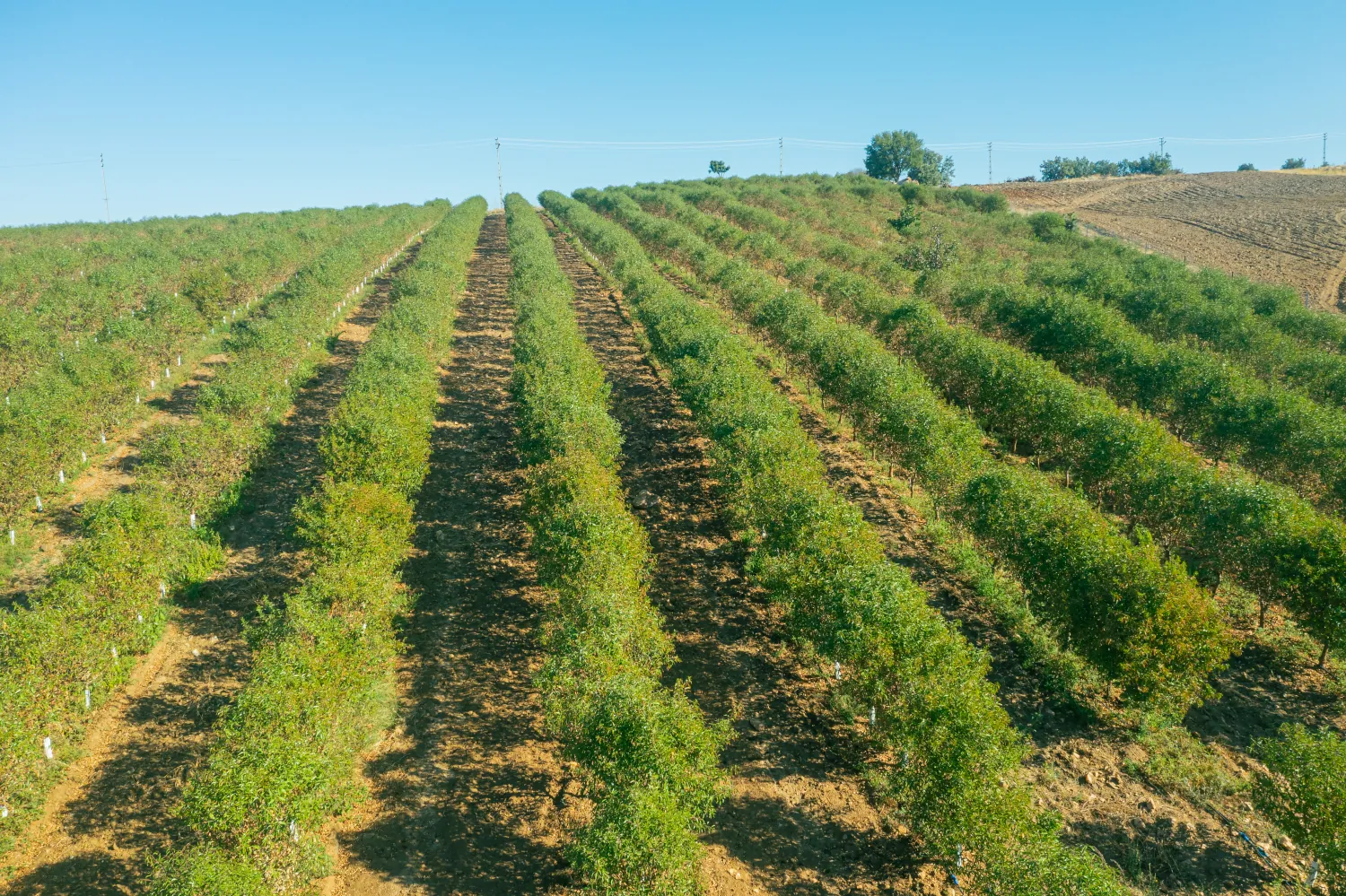 Managed Farmland: The Ultimate Asset Class for Visionary Investors
Thanks to well-known entrepreneurs like Bill Gates and Jeff Bezos, investing in farmland has gained popularity after being thrust into the limelight. And there are plenty of reasons why. Agricultural real estate is excellent as a passive income source, offers favorable returns, and nourishes the desire to make a positive impact with your money by supporting sustainable practices. It should come as no surprise that a unique asset class of managed farmland has recently evolved and is becoming increasingly sought-after in the investment world. Previously, it took a lot of work for ordinary investors who wanted to benefit from farmland assets' rising value, as there needed to be a clear path to investing in farmland. However, with professional farmland asset management and consultancy companies such as Invest4Land, investing in managed farmland has never been more straightforward.
What is Managed Farmland?

The managed farmland model enables you to invest money in a farm plot and watch your assets flourish without dealing with the intricacies of managing it yourself. Each managed farmland plot is owned by an individual investor and meticulously maintained by a specialized organization like Konsept Tarim. Managed farmland is a valuable and safe asset. It offers a profitable investment option and a source of passive income since they are based on a concept that combines agricultural yields with an ever-rising land value. High-value plantations, such as our walnut farms in Turkey, offer investors a strong return on investment through annual crop sales of a high-yield and high-priced agricultural commodity.
The Business of Farmland Asset Management
Our professional farmland management services are fully comprehensive. As an agricultural investment company, we begin by purchasing carefully cultivated agricultural real estate in a prime location, focusing on the suitability of the land. We perform due diligence checks, including on soil quality, climate, access to water and transportation, and logistics. After establishing the basic infrastructure, the plot is divided into smaller farms based on their varied sizes.
We offer full ownership, provide title deeds for the managed farmland, and help arrange transactions. We also handle land transfers as well as the development of agricultural land. For optimum agricultural resource efficiency, we use the most practical and sustainable processes to ensure the best outcome for our clients.  In addition, we also provide flexible payment plans without interest for managing your walnut farmland.
Once a prospective investor has chosen a plot or parcel, contracts for services between the client and the management company are drawn up and signed. In addition, the agreement outlines the relationship, each party's obligations, the payment or remuneration, and the services that will be rendered. Both parties are given legal protection, ensuring everyone is on the same page immediately. Afterward, investors can sit back while we complete all farmland asset management processes, from planting to commercialization.
Benefits of Investing in Managed Farmland

By investing in managed farmland, you can develop two streams of income. One passive income stream is from selling your crops, and another is from the appreciation of the land. Also, agricultural lands do not deteriorate over time as residential properties do. Furthermore, agricultural real estate is far less expensive than urban real estate, so the initial investment can be significantly lower. In addition, if the farmland has permanent crops, such as our walnut farmlands, the value of the land increases as the trees flourish and become more productive. Finally, investing in managed farmland means investing in the future by supporting nature and contributing to the world's vital food production.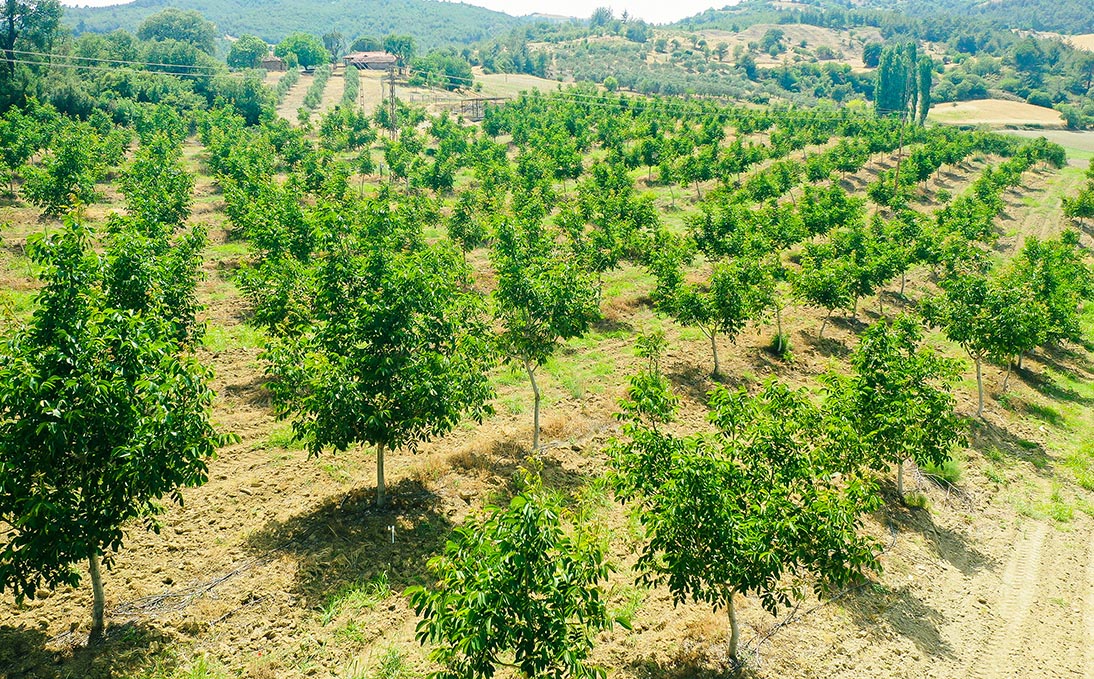 Managed Farmland vs. Traditional Real Estate

Although a property's value will undoubtedly increase in real estate, it will always remain a mere property. On the other hand, managed farmland can outperform real estate with high-value walnut farmlands or cyclical agricultural production. As a result, an investor will benefit from both the rising value of their property and the return on investment offered by walnut sales.
How can Invest4Land Help?

Managed farmland investments become increasingly alluring and profitable as global food needs rise. Due to ongoing population expansion and limited land area, farmers are under pressure to accomplish more with the same resources. Therefore, sites with reliable and sufficient surface and groundwater resources will become more valuable as holdings. These elements will increase the value of managed farmland and open doors for early-stage investors in international farmlands.
People who wish to invest in farmland without dealing with management issues have to consider managed farmland. The project is operated by an experienced agricultural asset management company like Konsept Tarim and its professional agricultural experts. We keep up with the legal requirements and sector demands relating to managed farmlands and their crop production. Contact our knowledgeable team immediately to start your investment journey with managed farmland.
Concept Investment Construction Industry and Trade Ltd. Sti. All rights of this content prepared by ("API Group") belong to API Group. These rights are protected and the partial or complete copying, reproduction, distribution, processing or use of the content in any way without permission and without reference will result in legal and criminal liability of individuals.