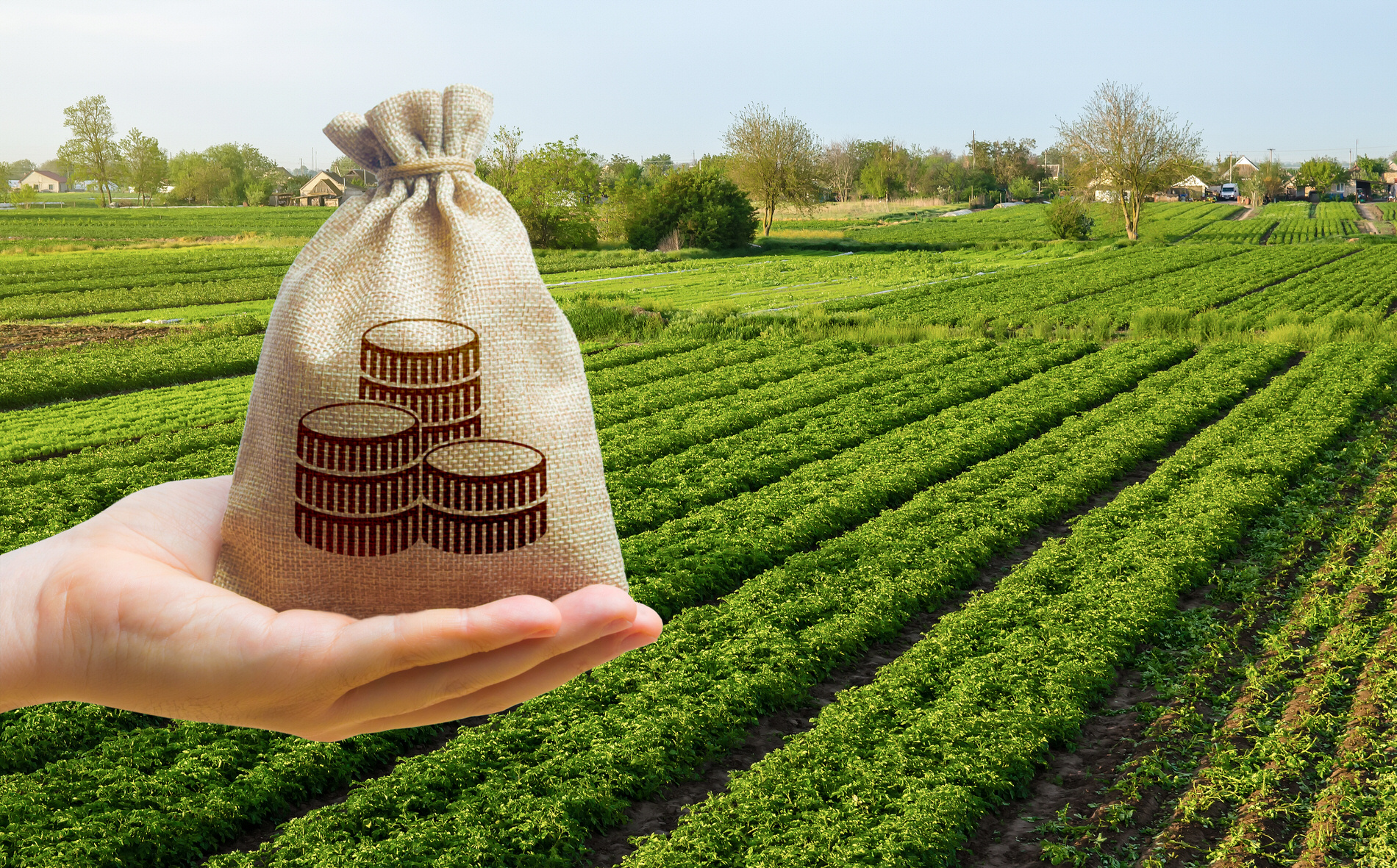 Billionaire Investors Place Bets on Agricultural Land
Regardless of your status, purchasing farmland is always a prosperous option. Agriculture investment is always a good bet, no matter who you are—a doctor, a lawyer, a billionaire, or a person of influence. Billionaire investors can access investment options that ordinary investors could only dream about, such as private placements, customized derivatives, and even social media networks. So, what alternative investment options are they flocking to as inflation rises? Agricultural real estate. If these hugely successful individuals can see the benefits of agricultural investment opportunities, we should pay attention too. Let's talk about which billionaire investors are seeking farmland for sale, the benefits of land investing, and how you can invest like a billionaire with agricultural investment opportunities offered by Invest4Land.
Why Billionaire Investors Buy Farmland

Billionaire investors are known for looking at the big picture, and when it comes to agriculture investment, one fact will always be true; there will always be a need for food. You have much power and influence if you manage the resources used to manufacture food. Paper wealth, such as money or stocks, is transitory. On the other hand, agricultural investment is connected to a tangible asset.
Additionally, because we depend on agricultural land for our food and other essentials, it is unlikely that farmland will decrease in value. As food production is more impacted by climate change, the depletion of water supplies, and decreasing arable land, the food supply will continue to be under pressure. This leads experts to believe that one of the biggest industries will be agriculture over the next 20 to 30 years. The value of farms and agricultural land will only rise in the future; this is a compelling argument for billionaires buying agriculture.
Another argument in the current climate is that agriculture investment protects against inflation. Despite its dull appearance, farmland has historically provided excellent inflation protection. That's another reason why billionaire investors are swarming to farms as the next big thing.
Which Billionaire Investors Own Farmland?

Jeff Bezos, the creator of Amazon, is one of the best-known billionaire investors who buy farmland. He has purchased about 400,000 acres of land in Texas. Even wealthy real estate investors like Jorge Perez and Sam Zell are acquiring farmland. While Perez has been buying land in Florida, Zell has been purchasing properties in Indiana, Illinois, and Iowa.
Bill Gates is another well-known billionaire investor who recognizes the value of investing in agriculture, having purchased 270,000 acres of farmland spanning 19 American States. The Bill & Melinda Gates Agricultural Innovations LLC, often called Gates Ag One, was established by the Gates Foundation in January 2020. The program aims to speed up efforts to give access to the cheap tools and innovations needed by smallholder farmers in developing countries, many of whom are women, to sustainably boost agricultural output and adapt to the consequences of climate change.
The same is true of George Soros, the billionaire hedge fund manager who has acquired over 1 million acres of farmland in Argentina and owns over 20% of the South American farm company Adecoagro. His objective is to assist in reviving the nation's agricultural sector. Soros has joined forces with Bill Gates, Warren Buffet, and Carlos Slim in a farmland acquisition project called "The Grain Belt Express." They have raised nearly $2 billion to buy countless acres of farmland.
Wang Jing, an ultra-wealthy Chinese businessman, is among the most active investors in agriculture. Wang has been purchasing large parcels of land in South America and Africa to use the area to cultivate food for his own nation. Stan Kroenke and Prince Alwaleed bin Talal of Saudi Arabia are also wealthy investors who have joined the agriculture investment sector.  
Why is Agriculture Investment Important?

Farmlands are essential to sustain healthy lifestyles, and with the growing adverse impacts of climate change and global tensions, we can see that our food chain is failing. To repair the dysfunctional food system, massive agricultural investment is urgently required. Private-sector investment is necessary to achieve equitable economic growth, environmental sustainability, and poverty reduction. To meet the issues facing our global agri-food systems, including discovering creative solutions for more resilient and climate-smart agriculture and feeding the world's expanding population, it is essential to invest in farmers, or what is known as "agricultural human capital."
Invest in Turkey Like a Billionaire with Invest4Land
While these billionaire investors undoubtedly spend some of their riches, they also make significant stock market and other alternative investments. The last group includes foreign and domestic agriculture investment as a method of creating diverse investment portfolios that can withstand time and the ups and downs of the equity market. Wouldn't you like to make a significant investment now and follow the example of these billionaire investors?
In a nutshell, investing in agriculture shouldn't be considered a privilege reserved for wealthy investors. Agriculture is an excellent long-term investment for portfolio diversification. We can assist you if you want to invest with an experienced farm management company. At Invest4land, we make agriculture investment incredibly simple and rewarding because of our distinctive investment concept. You can invest in Turkey with Invest4land within your desired budget and earn over 15.5% returns annually. When you buy a farm in Turkey, you have access to the most fertile farmland in the country, which is home to highly productive walnut farms in Turkey. We deal with investors from all around the world because of our high-quality products and skilled production team. Contact our advisors now to follow in the footsteps of billionaire investors.

Concept Investment Construction Industry and Trade Ltd. Sti. All rights of this content prepared by ("API Group") belong to API Group. These rights are protected and the partial or complete copying, reproduction, distribution, processing or use of the content in any way without permission and without reference will result in legal and criminal liability of individuals.