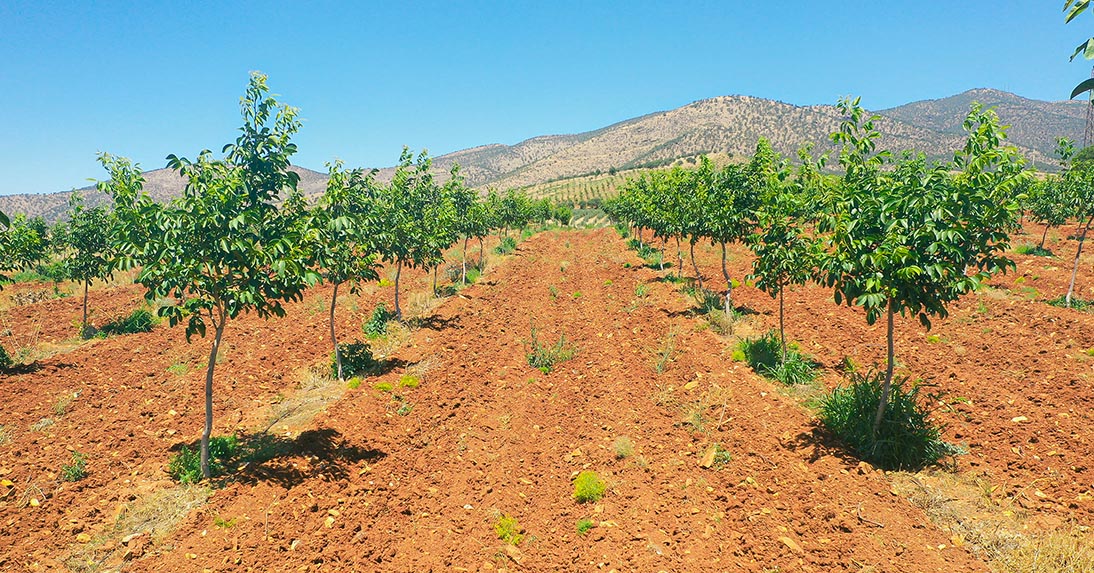 Benefits of Buying Agricultural Land in Turkey
Thanks to the advancement of globalization, the opportunities for investing have significantly broadened, and modern investors are spreading their wings. Nowadays, obtaining geographical diversification is just as important as attaining asset class diversification. As a result, international investing is beginning to dominate contemporary investing. In Turkey, business opportunities for foreigners are plentiful; however, buying agricultural land in Turkey is one of the most rewarding options. Agriculture continues to hold its place as the most significant component of Turkish national identity, despite there being many more urban residents in Turkey than rural ones. With the start of the twenty-first century, foreign individuals and businesses increasingly seek agricultural land for sale. At Invest4Land, we aim to make buying agricultural land in Turkey straightforward, open, and approachable. We want to make it simple for national and international investors to access agriculture investments and this unique asset class. Let's delve deeper into the benefits of foreigners buying agricultural land in Turkey.
Leading Turkey Business Opportunities for Foreigners

When you decide to invest in Turkey, you will discover a wealth of lucrative opportunities, a robust infrastructure, and reasonable pricing, particularly if you have a strong currency to use to invest in Turkey. In addition, the number of Turkey business opportunities for foreigners is endless. These include real estate, tourism, and the health industry. Although Turkey offers many investment opportunities, most financial experts consider buying agricultural land in Turkey the most promising investment option.
The most traditional method of economic development is agriculture, which has a significant role in the culture of nations like Turkey. In addition, the global demand for agricultural products is ever-increasing; however, with Turkey housing more than 80 million inhabitants, the national demand alone is strong enough to support an agricultural real estate investment in Turkey. 
In terms of the economy, it is also evident that investments in agriculture benefited from Turkey's recent rise in inflation. Turkey's prices for agricultural land have fallen recently against stronger currencies, while agricultural product prices have simultaneously increased.  So, buying agricultural land in Turkey can yield significant returns.
Turkey; A Pioneer in the Agricultural Sector

Because Turkey is a leader in agriculture and has excellent soil, a good climate, and abundant water supplies, investing in agriculture can provide attractive financial rewards. Turkey is a top producer of agricultural products and edible commodities, ranking seventh internationally. Turkey exports 1,827 different farm-produced products to 193 other countries. In addition to producing more than 70% of the world's pistachios, it is the first nation worldwide to grow numerous other agricultural goods, including figs, hazelnuts, royal raisins, dried apricots, and cherries. Turkish agriculture now has a value of $48.9 billion, a considerable increase from $27.5 billion in 2000. Turkey plans to be among the top five agricultural producers worldwide. It wants to increase the size of its agriculture sector to $150 billion by 2023. This demonstrates that investing in Turkish agriculture can benefit investors and promote Turkish economic prosperity. This is part of the Turkish government's program to support the agriculture industry. These elements all contribute to the profitability of an agricultural real estate investment in Turkey.
Buying Agricultural Land in Turkey is a Safe Bet

Investors shouldn't be alarmed by market fluctuations because Turkey consistently invests more money in agriculture. As agricultural investments don't vary as frequently as stock market investments, investors who own a farm in Turkey have more security in their assets. A benefit of investing in agriculture in Turkey is the availability of low-risk, safe, and sustainable income streams that can withstand economic downturns.
When you invest in agricultural land, you can make money from sales of agricultural products and growth in the value of the land after the holding time. Farm investment opportunities are typically viewed as a dual source of income and can provide attractive passive income streams. Investing in agricultural land is somewhat similar to investing in other types of real estate. Even so, agricultural investments have demonstrated reduced return volatility with equivalent or greater returns. It is a useful technique to hedge against inflation because the land often retains its value, and you frequently obtain rental income or payments from the sale of crops.
Also, if you invest in Turkey as a foreigner, you may be eligible to obtain a Turkish passport through investment or Turkish residency by investment. Thanks to this option to gain dual citizenship when you invest in Turkey, people planning on moving to Turkey from the UK or another country choose this investment option to secure Turkish citizenship quickly. Turkey welcomes foreign investors with open arms, as seen by the $14.2 billion in FDIC it got in 2021.
Government Support for Foreigners Buying Agricultural Land in Turkey

By implementing legislation that gives foreign investors the same rights and opportunities as local investors, the Turkish Government has addressed potential barriers to agricultural and forest product investments. Furthermore, given the availability of natural resources, the suitable climate, the fertile soil, the abundance of water, and the abundance of arable land, the Turkish Ministry of Agriculture and Forestry has built a platform for individuals willing to invest in agriculture in Turkey.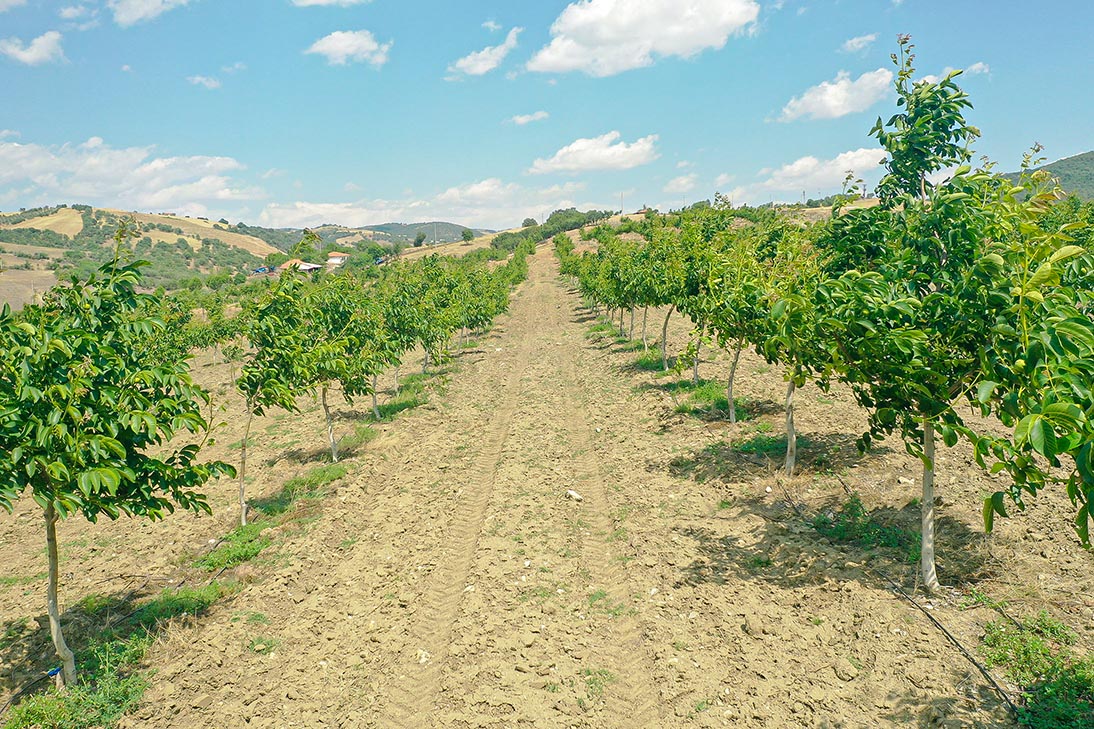 How to Invest in Turkey as a Foreigner

If you want to start a business in Turkey, choose an option like buying agricultural land in Turkey as a fruitful and passive alternative. Farmland investment companies like Invest4Land make accessing this exciting prospect straightforward. So, what is on offer at Invest4Land? 
We offer comprehensive expert farmland management services. As an agricultural investment firm, we start by investing in properly developed agricultural real estate in a desirable area, concentrating on the land's aptitude for growing walnuts. We conduct due diligence inspections on various factors, such as soil quality, climate, water and transit accessibility, and logistics.
We give title deeds for the farmland we manage, full ownership, and transaction assistance. Our experts also deal with land transfers and agricultural land development. We employ the most practical and sustainable procedures to achieve the greatest results for our clients while maximizing the efficiency of agricultural resources. There are also offer flexible payment options for managing your walnut farm in Turkey.
Find Quality Agricultural Land for Sale with Invest4Land

Buying agricultural land in Turkey offers a low-maintenance, low-cost, hands-off investment choice. Even amateurs without major start-up funds, extensive farming experience, or lots of free time can invest in Turkey and become landowners thanks to agricultural investment opportunities like those provided by Invest4Land. You can own productive farmland with our investment strategy in Turkey, which will produce a number of passive income streams and even give you a chance to become eligible for Turkish residency through investing. Reach out to our experts, who are eager to hear from you and can assist you in beginning your path toward financial independence in Turkey.
Concept Investment Construction Industry and Trade Ltd. Sti. All rights of this content prepared by ("API Group") belong to API Group. These rights are protected and the partial or complete copying, reproduction, distribution, processing or use of the content in any way without permission and without reference will result in legal and criminal liability of individuals.