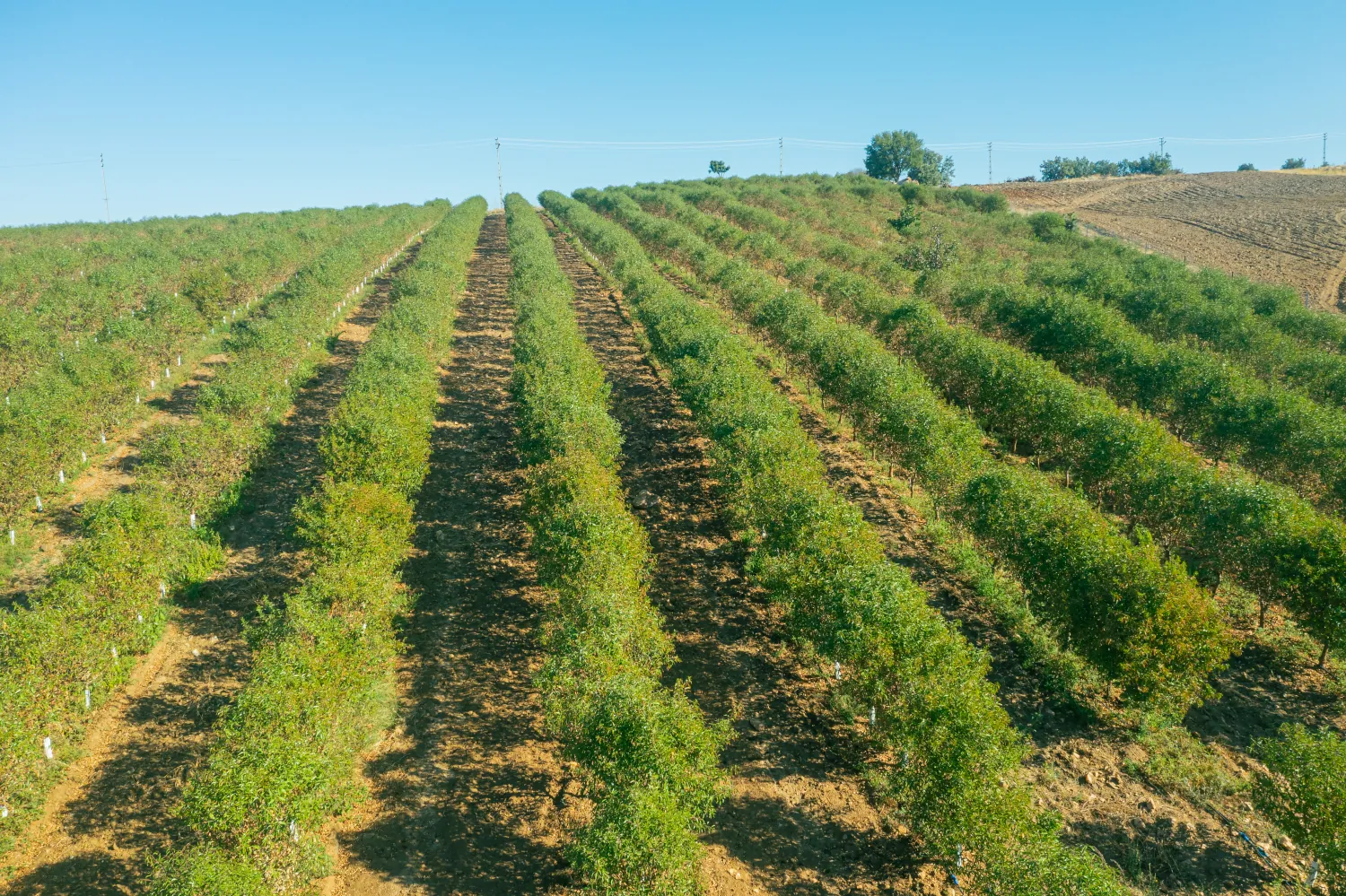 An Overview of Investing in Permanent Crops
A distinctive quality of agro invest opportunities is the capacity to diversify further with permanent crops. Row crops are well known, whereas permanent crops have typically received less attention. Yet, this tendency is changing due to health-conscious consumers, an expanding middle class, and a rising interest in alternative investments. As a result, permanent crops are already gaining attention as highly sought-after investment vehicles.
Several advantages that have drawn institutional investors to permanent crops are now attracting private investors. As a result, the permanent crop market will undoubtedly experience a sharp increase in interest from institutional and private investors due to its extended time horizons, greater yields, and potential for a significant gain. This article offers an overview of the benefits of investing in permanent crops, the agricultural trends supporting perennial crop growth, and the crucial differences between row and permanent crop investment.
What are Permanent Crops?
Instead of replanting after each harvest on an annual basis, a crop produced from perennial plants is referred to as a permanent crop. Permanent crops have various lifecycles ranging from 15 to 40 years instead of being planted, cultivated, and harvested yearly like row crops. In contemporary agriculture, cultivable land not used for row crops like staple cereals is called permanent cropland. In this context, "permanent cropland" refers to agricultural land that includes forested plantations used to grow nuts or rubber and grasslands and shrublands used to grow coffee or grape vines. Perennials like citrus and nuts have experienced increased retail sales and demand as more customers adopt healthier lives. Although there is a high demand, there is a shortage of permanent cropland.
An Excellent Long-Term Investment
The crops you choose to plant will significantly impact the benefits and hazards of your farming business. Investing in one or more permanent crops is a long-term, strategic investment option that is both steady and sustainable. For example, permanent crops' annualized yield, calculated without considering land value growth, has stayed at or near 15% during the past ten years. On the other hand, row crops are thought to increase at a rate of 5% on average per year. Furthermore, growing permanent crops provides a framework for enhancing rural infrastructure while protecting the land vital to maintaining our planet.
An outstanding illustration of a perennial crop that can produce riches is walnuts. The nut sector, which includes almonds, pecans, pistachios, and walnuts, is particularly robust because of health-conscious consumers and exports to burgeoning middle classes in developing economies. With Invest4Land's walnut investment initiative, you can buy agricultural property in Turkey that produces in-demand permanent crops.
Hit your ESG Goals
Permanent crop acreage contributes to striking a balance between agricultural requirements and a healthy environment, which is essential as reversing environmental impact remains a key aim among farmers to combat the effects of climate change. In addition, permanent crops prevent soil erosion and support cover crop planting techniques from enhancing soil health further, encouraging a sustainable and regenerative future for agriculture, agribusiness, and agroinvest initiatives.
Are Permanent Crops More Rewarding than Row Crops?
Most row crops are food-producing plants planted, irrigated, fertilized, and harvested yearly. As a result, row crops often yield lower economic returns than permanent crops, which is why perennials are becoming increasingly popular. For instance, the growth of almond and walnut plantations has been fueled, particularly in the last 50 years, by enormous increases in the value of those crops due to overseas demand and domestic need for nuts in snack foods.
Permanent planting frequently experiences J-shaped growth, costing more upfront but offering the better potential for medium- to long-term profitability. Permanent crops typically take three to five years of development before reaching a commercial output and providing an income through crop sales. In contrast, row crops generate short-term returns and offer more flexibility through crop diversity and operational adjustments that are simple to implement. However, they generally deliver lower profit margins due to decreased volatility. Starting permanent crop operations requires a higher initial investment and more proactive than reactive planning to ensure that earnings will overcome these initial expenditures once the plants start producing greater harvests. Permanent crop growers are rewarded with higher returns if the original capital is present to offset risks (such as irrigation infrastructure to hedge against water shortages).
Future Agribusiness Trends 
In the coming decades, a tidal surge of individuals will join the middle class because most of the world's population growth is occurring in the developing world. By 2030, there will be 700 million more people on the planet, and almost 1.7 billion of them will be middle-class citizens.
As the population grows, so will the demand for goods derived from permanent crops. Markets are already observing the beginnings of this phenomenon, as crops, including nuts, seeds, and tree fruits, have had annual growth rates of over 6%. This trend will primarily benefit the permanent crop sector because permanent crops are high-value products that perform better in economies with higher median incomes.
What do the Experts Say?
Institutional investors are swarming to permanent crops for various reasons, not the least of which is population increase. In addition, global consumer preference for healthy snack foods is growing, and perennial harvests have a high cash worth. Furthermore, improvements in harvesting methods and technology are advancing the agribusiness sector for permanent crops, making them more profitable. However, the move is also driven by declining returns from conventional income-generating investments.
Secure an Investment in Permanent Crops Today!
One of the top agricultural investment firms, Invest4Land, offers investors the chance to buy agricultural land in Turkey and reap the rewards of a lucrative walnut investment. We have crafted a strategy for agriculture investment with permanent crops due to our expert understanding of walnuts as a commodity, their cultivation, harvest cycles, and the agribusiness industry.
Permanent crop horticulture is driving a new generation of agriculture investment offered by Invest4Land. These investments provide high cash yields and feature freehold farmland ownership with a productive business that generates additional passive income. With our managed farmland model Invest4Land ensures experienced pre- and post-harvest operators, orchard managers, and best-in-class orchard infrastructure and production capacity for our clients. In addition, our high-end, strategically positioned agricultural land for sale makes for a sound investment for permanent crops on our walnut farms in Turkey. So if you are ready to start a business in Turkey with an agriculture investment and also benefit from the Turkish passport through an investment scheme, contact our expert team today.
Concept Investment Construction Industry and Trade Ltd. Sti. All rights of this content prepared by ("API Group") belong to API Group. These rights are protected and the partial or complete copying, reproduction, distribution, processing or use of the content in any way without permission and without reference will result in legal and criminal liability of individuals.