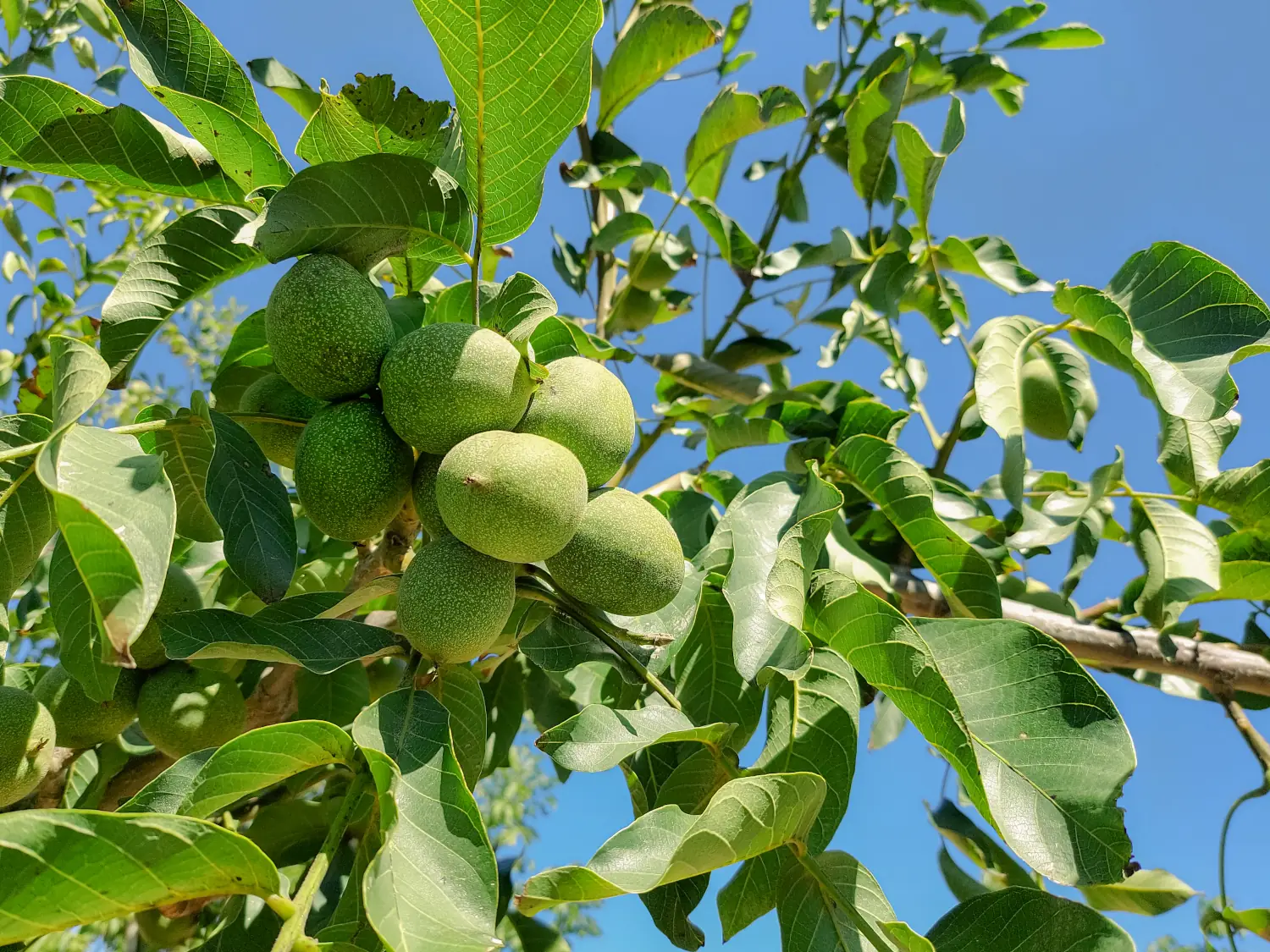 An Overview of the Global Walnut Market
The expansion of the worldwide walnut market has become more substantial than ever due to the focus on healthy living. Demand for walnuts is increasing due to the countless advantages of walnuts and their health properties. At Invest4Land, we specialize in bringing agriculture investment in Turkey to our clients with our walnut farms in Turkey. So, the walnut market is our business. Agriculture investment in Turkey with walnut plantations is an exciting option for investing that continuously produces profitable outcomes for investors. Even better, Turkey is one of the top locations to invest in walnut farms both now and in the future. If you are considering agriculture investment in Turkey, read on to get a detailed overview of the global walnut market. 
Walnuts and Their Benefits
Let's first get to know walnuts a little better. The walnut tree is cultivated for its delicious nuts, which are diverse edible commodities. Walnuts are one of the healthiest foods available. They are a good source of antioxidants, essential minerals like calcium, iron, salt, phosphorus, and manganese, as well as good omega-3 fats and antioxidants. Additionally, walnuts enhance bone and brain health, shield against cancer and cardiovascular disease, lessen the risk of gallbladder disease, lower cholesterol levels, and support weight control. 
Sectors within the Global Walnut Market
The industrial, cosmetic, pharmaceutical, and food sectors comprise the four segments of the worldwide walnut market, with the food industry accounting for the lion's share of the market. Here is a breakdown of how walnuts are used within the walnut market sectors.
Food.
Due to a surge in the global trading of walnuts, their versatility as an ingredient has significantly increased. The usage of walnuts in foods, including beverages, morning cereals, and home-baked items, is evidence of this. A growing number of sectors, including baking, confectionery, chocolate, nut butter, and other processed goods, employ walnuts that are traded internationally as a component.
Cosmetic
Walnut extracts are distilled into walnut oil, further concentrated, and sold as essential walnut oil. They are also applied to lotions, scrubs, soaps, and shampoos. Scrubs made from walnut shells are all-natural, biodegradable, and provide an affordable alternative to plastic microbeads in cosmetic formulas. 
Industrial
Walnut shells are highly adaptable and can be used in various industrial applications, including cleaning, tumbling, cosmetics, paint, and fillers. Due to their performance in different pH levels, tolerance to temperature changes, and resistance to fermentations, walnut shells exhibit versatility. Even better, they can be reused. Furthermore, walnut today is worth four times as much as the best oak and grows in only half the time. Walnut is frequently used for veneers, carvings, trims, and musical instruments.
Pharmaceutical
Black walnut extracts and tinctures are used in holistic and alternative therapies for various ailments. This is because they contain a lot of tannins, which also dry up bodily fluids like mucus and reduce pain and swelling.
We can see that walnuts are a highly versatile product with endless uses. This is excellent news for investors as there will always be demand within the walnut market. This shows that growers and investors may rely on walnut farms' continued financial success.
Growth Drivers in the Global Walnut Market
As consumer preferences shift further towards holistic lifestyle goals, the demand for healthy, organic, and sustainable products is expanding. Since walnuts have many advantages for skin, hair, and body health, the growing desire for wholesome health products is the primary cause of market growth. In addition, a significant growth-inducing factor in the walnut market is the increasing use of walnuts as a component in the food processing sector to create nut butter, confectionary, chocolates, and baked goods. Additional variables, such as the recent emergence of the healthy snacking trend, influence a favorable walnut market forecast.
Performance and Projections

The global walnut market is predicted to expand at a tremendous rate. The market was valued at US$ 6524 million in 2021, and it is expected that from 2021 to 2027, sales will grow at a rate of 5.15%, reaching about US$ 9702 million.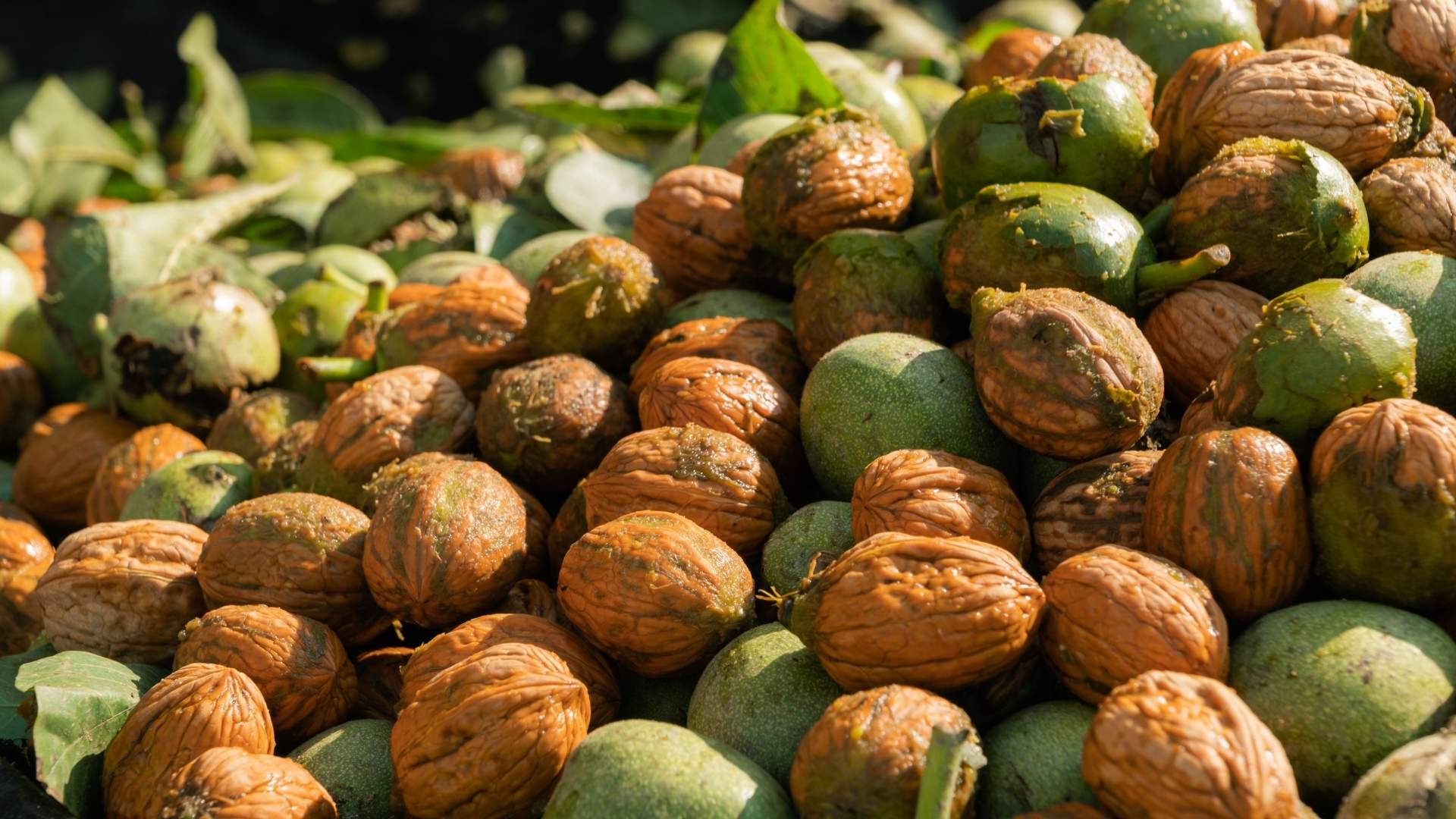 Turkey's Role in the Walnut Market
Walnut production in Turkey ranks fourth worldwide; walnuts have a significant role in Turkish culture. However, Turkey is also a major importer since local production cannot meet demand in the region. Turkey only produces 40% of what is needed to meet local demand, so there is a 60% deficit. This can only indicate one thing: there is a massive market for Turkish walnuts and an excellent opportunity to invest in Turkey. Turkish walnuts are prized because they can be considered organic and are often farmed without pesticides or chemical fertilizers.
Therefore, if you buy a farm in Turkey, it will be a sound investment with a promising future. Almost all parts of Turkey have favorable ecological conditions for Turkish walnut cultivation, including rainfall, temperature, and soil properties. Locals' interest is a significant impact as well. Prosperous days are undoubtedly ahead for any investor in the walnut market; in years to come, those who seize this chance will laugh all the way to the bank.
Another great benefit when you invest in Turkey is the chance to apply for Turkish residency by investment or even citizenship by investment in Turkey.
Invest in the Global Walnut Market with Invest4Land
Do you want to make an investment in Turkey but are still determining your best options? Look no further—walnut farms in Turkey are a worthwhile alternative. The walnut tree is, without a doubt, a fantastic investment. It's a match made in heaven when long-term, consistently high returns are combined with modest maintenance costs and walnut market dependability. 
Invest4Land is an agricultural investment firm run by individuals fervently interested in agriculture, particularly walnut trees! Our goal is to make the wonderful heritage of walnut cultivation accessible to everyone with a unique agriculture investment in Turkey. Watch your trees grow under the guidance of a team of agriculture specialists on your professionally managed walnut plantation. Walnuts can be commercially produced for more than 40 years on high-yielding farms, so when you buy a farm in Turkey, you make a sound long-term investment. We offer our clients the chance to earn a reliable, long-term passive income, discover a new passion, and positively contribute to the local and global community. Contact us, and let's discuss the available options with you.
Concept Investment Construction Industry and Trade Ltd. Sti. All rights of this content prepared by ("API Group") belong to API Group. These rights are protected and the partial or complete copying, reproduction, distribution, processing or use of the content in any way without permission and without reference will result in legal and criminal liability of individuals.